DRUM TAO
Established in 1993,
with a dream of creating the best show in the world using Taiko drums (Japanese drums),
the instrument which has a very rare and unique variety of sound expressions.
DRUM TAO set their base at Oita, Japan and started creating their own music,
stage set-ups, and costumes to produce their one and only world of entertainment.
Many talented artists and staffs gathered to join this creation from all over the world and
this is why DRUM TAO can make the peerless and the most modern "JAPANESE ENTERTAINMENT" .
More than 9 million spectators have been touched across the world.
DRUM TAO's stage is created through phenomenal performances and expressions consisting of incomparable Taiko drums and the beautiful melody of Japanese Shinobue(flute), Koto(harp) and Syamisen(guitar) etc. It is the "Japanese Entertainment" for a new generation that completely surpasses expectations.Their new long-run production "MANGEKYO" started in Tokyo in 2017. This night entertainment aimed at international tourists became widely popular and it has been announced that this would be performed in their exclusive theater from April, 2019, over the year of the Tokyo Olympics.
In 2018, they performed in the opening ceremony of "Japonism 2018" in Paris, France. They also costarred with the Bolshoi Ballet as the opening act of "Japan Year in Russia" held at The Bolshoi Theatre in Moscow, Russia, in front of the heads of each country.
They were awarded "Outstanding Cultural Contribution" from Oita prefecture, "Culture Creators Award" from Taketa city in Oita prefecture, "The 6th Japan Tourism Agency Commissioner Award" and "Minister for Internal Affairs and Communications Award" from the Japanese government.
Currently, they perform 700 shows yearly as three teams; Team A, Team K and Team S.
30th Anniversary
2023 is the 30th anniversary of DRUM TAO.
We are excited to celebrate the beginning of this special year for us! Let's enjoy and share our special moments
for TAO's 30th anniversary together!
We are looking forward to meeting you soon!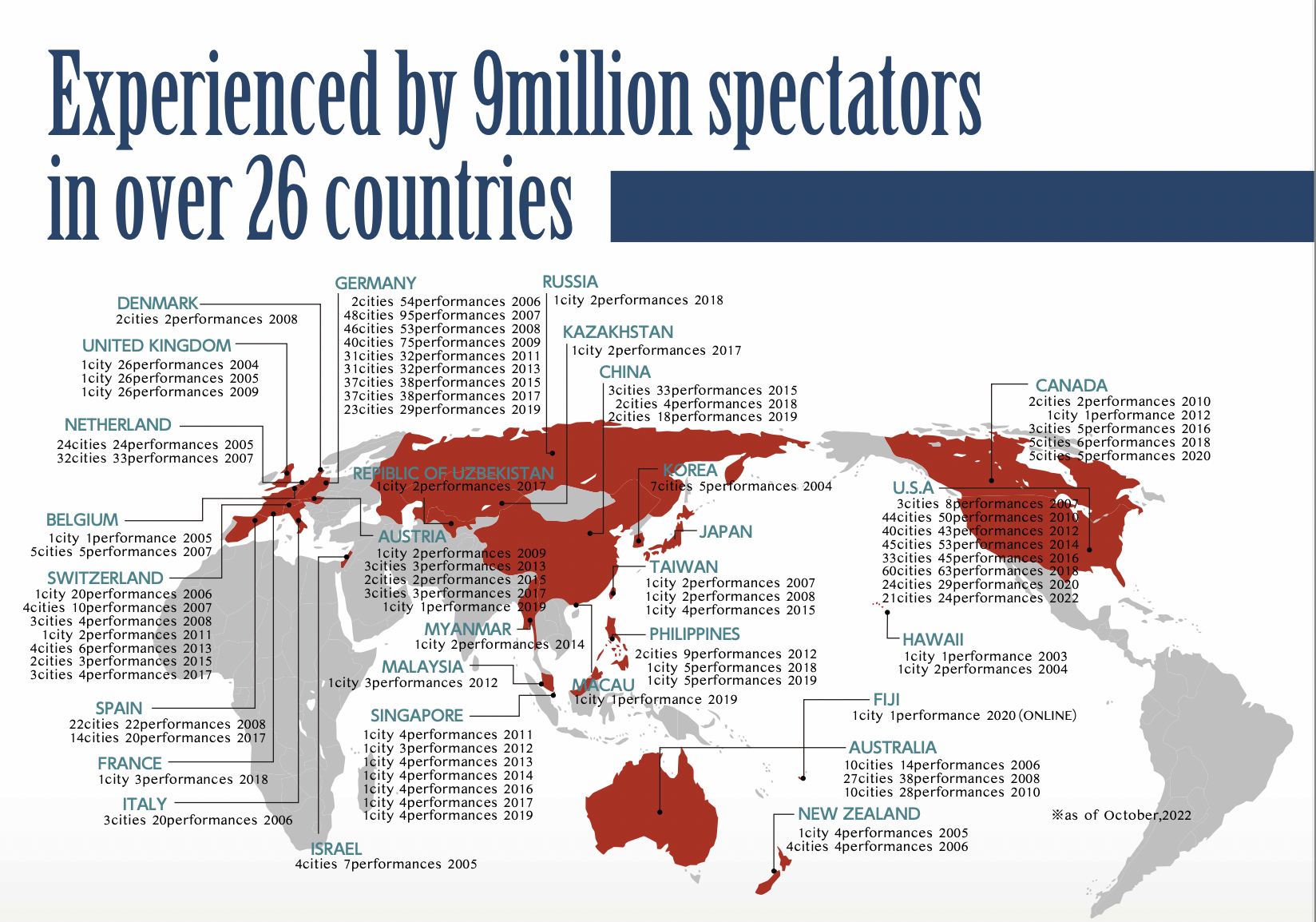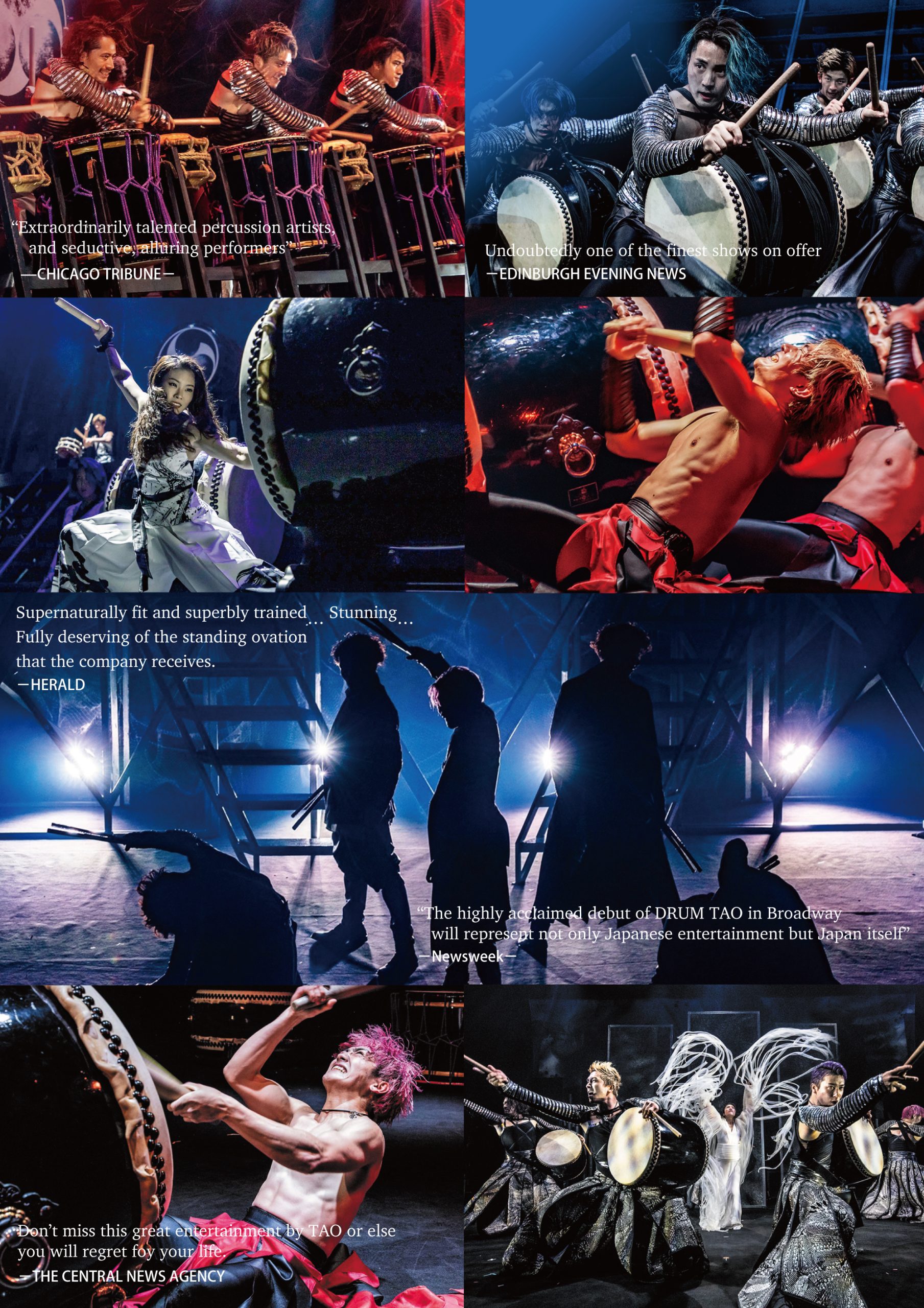 CONTEMPORARY JAPAN
"TAO is the artist group with full of talents.




The collaboration with TAO is interesting




and it is the new experience in this new century. Different sensibilities meet on the stage,




strike each other and fight against each other and it makes our work even greater."
JUNKO KOSHINO